Nadia Nakai brother zones Tshego and Gemini Major
Posted by
Rui Tyler
on 26-10-20 (13:16)
---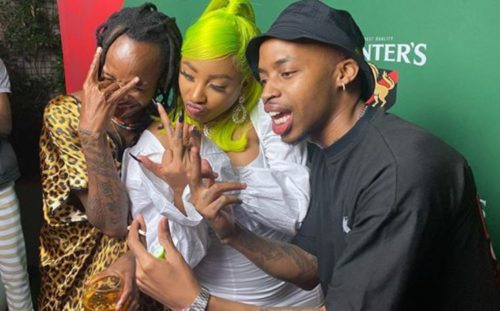 Nadia Nakai spills out how she feels for Tshego and Gemini Major who have been zoned as her family member.

The trio have been supportive of each other's hustle and they have a way of celebrating each other in a friendly and intimate manner.
ALSO READ:-"I want no pictures of my son leaked", Cassper warns Nadia Nakai
Taking to Twitter, Bragga penned down her feelings to the two music artists.
"I really love the people I LOVE! And Gemini and Tshego are Two or them! We argue, Yes! But When I see them my heart is so full!!! When you meet people thru work and they become fam! Its another type of happiness! YOH! I'm full!"
---
Recent Posts