"I want no pictures of my son leaked", Cassper warns Nadia Nakai
Posted by
Rui Tyler
on 26-10-20 (13:09)
---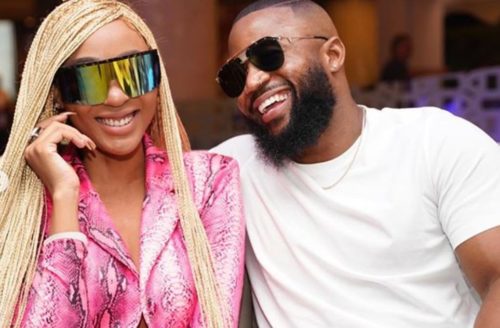 Cassper Nyovest gives Nadia Nakai a strict warning after gushing over his son, Khotso.

Days after the rapper welcomed a baby boy with baby-mama, Thobeka Majozi, he said his family will be off the spotlight, hence, keeping them private.

Speaking of why he keeps them off social media, Cass said, "(There are) too many broken souls on these apps. That's why I keep my private life away. That's why my private life is so good and healthy!"

Family Tree queen gushed over baby Khotso on Twitter, "Guys Cassper's baby is so cute! I can only image how he smell. That new born scent is also unmatched."

Reacting to her tweet, Mufasa urged her to keep her phone properly and not to allow it get hacked, in other to avoid his baby's photos being leaked to social media users.

"Hahaha, thanx Auntie Nads but please don't get your phones hacked. I want no pictures of my son leaked," he said.

---
Recent Posts